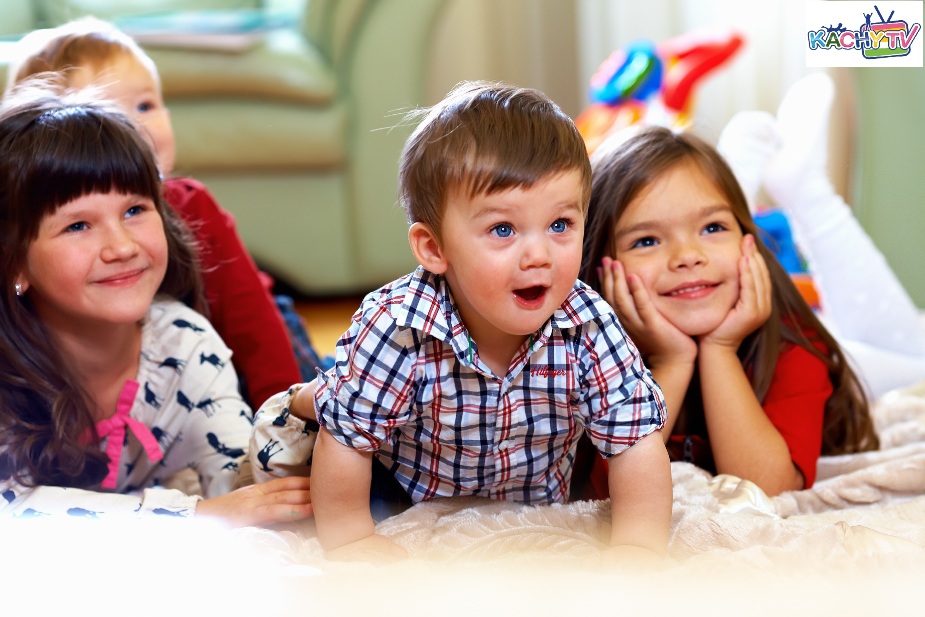 22 Nov

Why Children Love to Learn using Baby Songs and Nursery Rhymes

As a parent I know that singing nursery rhymes with my children can be lots of fun! Our children get a lot of enjoyment from singing baby songs and rhymes, but did you know that as well as being great fun, singing along with our favorite kids songs can also be very educational for them? It's true!

Nursery rhymes and children's song are perfect for children to sing and repeat because they help to build a strong language foundation very early on in life. This can encourage more interest in reading, writing and improve speech and literacy skills. Here are some examples of rhymes that can give your child strong language foundation at KachyTV

Nursery Rhymes provide a head start in learning:

You may not know it, but your little learner is getting a head start in their language development through the joy of sharing fun rhymes and baby songs with you. The natural rhythm and repetition that is normally found in nursery rhymes have been proven to help boost children's literacy and language skills. This is also why some favorite rhymes and songs from our own childhood are still around and are just as endearing today as they were when we were children. Children who enjoy nursery rhymes have improved communication, listening skills and motor skills.

Nursery Rhymes make learning fun:

When you make learning fun for children, they absolutely love it! Being engaged with you and having fun sing alongs can teach your child so much. Learning about the different sounds that animals make for example, as seen and heard in our KachyTV Animals Sounds and Songs video, can help your child to understand about the animals we share our world with, even if they haven't seen all the animals featured in the video clips.

Children are like little sponges. They are very tuned in to your voice and can pick up on the alterations and vocal tones you use while singing to them as babies. As they grow, this can help them to learn about natural sounds, words and language. As parents we love spending time singing nursery rhymes to our children and encouraging them to join in with us. Using actions as well as words is another fun way to bond with your child while singing.

Rhymes like Incy Wincy Spider are great fun because you can pretend your fingers are Incy as he walks up your child's arm and down again with the rain. You could add a little underarm tickle at the end of the rhyme to show that Incy didn't give up and made it to the top!

Nursery Rhymes teach words and meaning:

Through singing and acting out baby songs and nursery rhymes, our children are introduced to new words every day. From learning their ABC to 123's, animal songs, counting, colors and even feelings and emotions, there is so much for your child to learn through the regular singing of rhymes and songs. Educational experts have always said that when a child knows at least three or four nursery rhymes by the age of four, they will go on to have a love of language in all forms and will become better readers and writers by age 8 than those children who miss out on sharing nursery rhymes and singing songs with their parents.

Nursery Rhymes aid cognitive development:

The cognitive development is important and because of the musical sing-song and rhythmical nature of nursery rhymes and children's songs, children's memory and recall of information are developed. Nursery rhymes are great for assisting children with delayed development. It is recommended that parents repeat a rhyme every night as that will help children have a good start in school. Most nursery rhymes are short and have repetitive nature which helps children remember the words and their use in everyday conversations.

Apart from learning, some rhymes teach other life skills. Take for instance the Hickory Dickory Dock story, this rhyme teaches persistence and not giving up. In watching and singing this song children practice how to sequence events from beginning of the story to the end just like the events in this rhyme. It is therefore necessary to recite and sing along a nursery rhyme with your kid as often as possible.

Nursery Rhymes stimulates reading books:

Yes, listening to nursery rhymes can stimulate reading and the love of books. While some rhymes are long, they have a beginning and end and are often hilarious to the child. The repetition offered in nursery rhymes help children by giving them the opportunity to take his or her time and tune into the words during the course of the repetitions. Kids will love to read about these animals and characters from the rhymes.

Nursery rhymes help kids build social skills and an active lifestyle:

Nursery rhymes can help a baby talk and sing early on and also engage in group activities. Most nursery rhymes stimulate the children to dance to the cadences; in the process the children brains are working to store the words and actions and their feet and body are active.

These rhymes are usually about other animals or about other characters and most of these rhymes are made in groups. As children engage in nursery rhymes they build social skills. Nursery rhymes offers brain stimulation for babies and influence how children read, behave and learn when they get to school. Children see group activities in the rhymes and by being exposed to nursery rhymes and kid's entertainment, these children are more likely to lead an active lifestyle and engage with others.

In today's technology filled world, children can learn from talking toys, but if you want your child to remember things then you should use nursery rhymes which offer the him or her an opportunity to make a happy connection with rhyme characters.

Why not share a favorite KachyTV video today with your little one on the YouTube channel. You will be so glad you did!

About the author:

Rita Izu- is an RN working in a hospital setting. She's passionate about writing and supporting other women in her community to have a voice in their world. As a mother, a nurse and a home maker, Rita believes that every woman has a talent which she needs to use to make her life and the life of her family fun and more interesting. Rita enjoys creating a warm, nurturing and loving home for her family. She's s a contributing writer for www.kachytv.com/blog and innovative about the impact mothers, teachers and women can make in the lives of their children and family.