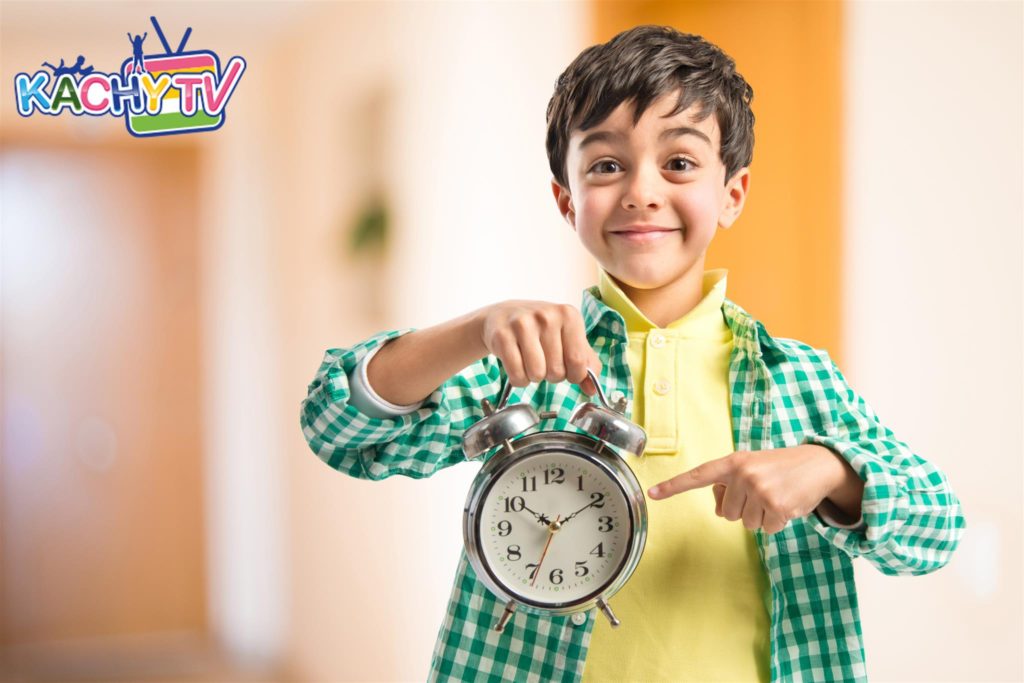 28 May

How to use time-out effectively?

Yes, kids are kids and it is acceptable and natural for them to behave as kids and be ignorant sometimes, but before they adopt such kind of tantrums, bad manners and wrong actions, being rude to others, hurting people, shouting back or displaying anger, parents can help kids learn good behaviors through good usage of time-out.

'Time-out' – a bitter word detested by kids and parents alike, but an unavoidable reality for young minds. Time-out is essential for inculcating discipline. It transforms into an opportunity to show the significance of good behavior. Often, when kids tend to drift away from their good habits, manners and responsibilities, they unknowingly develop it into a habit.

It is important for time out to have positive effects, parents should utilize time-outs to train our kids by explaining why there's a time out and encouraging the kid to learn from the experience. Time outs should serve as educational sessions in disguise where parents blend punishment with a valuable lesson and the final result will be all smiles and hopefully less tears.

What steps can we take to turn them effective?
Decide the when and where– Define the spot for a time-out. Choose a chair or secluded spot in the house where the child is in front of you. Parent supervision is an important part of time-out. Cut them from all the activities and fun-stuff, but make them a part of the usual scene. It is also necessary to define the duration of time-out. This will make them understand what time-out is and keep them away from a repeated behavior again.
Explain the reason–If we enforce time-outs without telling them the reason, it will encourage hatred and anger. We should explain them what went wrong and how it should be avoided in the future. They may not understand the significance right away, but it is important to communicate openly. By expressing the cause of concern, it can alert them how they were wrong and what should be avoided henceforth?
Adopt a calmer approach– We all tend to get angry. As parents, we end up getting angry because we love our kids a lot. Our concern and care for their good behavior in future drives us to short-term episodes of anger in the present. But, it is important to understand this display of anger in front of kids will have bad consequences. Instead of learning from their mistakes, they will develop hatred towards us. If we send them for time-out with a calmer approach and spot their mistakes with a matured tone, they will understand the primary reason. Do not cover the valuable lesson of discipline under layers of anger, hatred, over-reaction and loud talks.
Attend to the issue in hand– When we enforce a time-out, it is incorrect to over-react and dig into all the errors from the past. Do not use time-outs as an excuse to show everything that is wrong. Address the main cause of trouble, discuss the ill-effects, and stick to the primary reason. Time-outs should be enforced to show them instant effects of bad behavior. It should point out how some acts are intolerable, no matter why or how they did it. But, if we drag all their errors and mistakes from the past, it will never solve the purpose.
Follow-up with encouragement– Time-outs make our kids sad and gloomy. Though we cannot avoid such forms of discipline to show the value of good behavior, we should not retain the anger all day long. Once the kid has fulfilled this time-out by staying away from everything, we should follow it up with words of encouragement. Though we stay angry and quiet during the time-out, it should be followed with some light moments of fun and laughter. Cheer them up with some kids learning songs or funny videos of their favorite cartoon character. Spread laughter after the time-out to instill right doses of discipline.
Allow open dialogue– After the time-out is over, allow kids to share their thoughts and lessons learned. If we enforce discipline without giving them a chance to speak, they will feel dominated and suppressed. Hence, we should allow them to speak, but only after the time-out is complete. Such openness should make them realize that there is no excuse for bad behavior, but there is scope for discussion and communication. It will also allow us to analyze why they behave incorrectly and find the root cause.
Time-outs are imperative. No matter how hard we try to avoid using them, at some point it becomes essential to effectively use time out. If we use time out effectively, it will turn into parenting lessons to help our kids. Are you using time outs effectively? Do share your tips and experiences.
About the Author
Rita Izu- is a mother and an RN working in a hospital setting. She's passionate about nursery rhymes and writing and supporting other women in her community to have a voice in their world. Rita believes that every woman has a talent which she needs to use to make her life and the life of her family fun and more interesting. She's s a contributing writer for www.kachytv.com/blog and innovative about the impact mothers, teachers and women and men can make in the lives of their children and family.