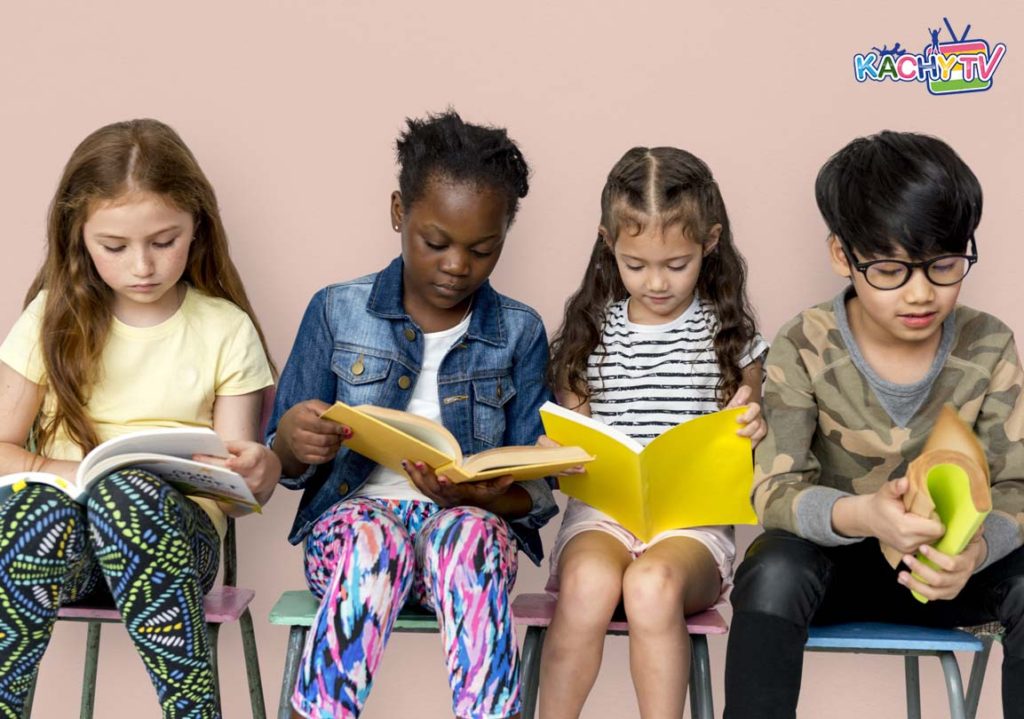 09 Dec

How To Teach Your Child To Love Reading

As a child, I loved books, from illustrated toddler fun to teenage fantasy worlds. Still, now, I like to read, although motherhood and work don't gift me the opportunity to curl up with a good book. When I became pregnant, one of the things I was excited to buy was all the kid's books I loved as a child but buying all the books doesn't mean my child will enjoy them as much as I did.

Like most parents, I want my child to love reading, not only for peace and quiet but for the enjoyment they can receive from getting lost in another world. Getting your child interested in reading can be difficult for a busy parent, but it is so important for their development. To children, reading can be a chore, especially if they are easily distracted. If you want to help your child's development and show them the joy of books, read on for the top tips to help your child to love reading.

Ten ways to get your child love reading
Have a wide range of books to read at home
One study found that increasing a child's daily contact with books increases their enjoyment towards reading. Allowing your child to pick the books they want to read would make them more connected to the content. Having a library section in their room with a book display or bookshelf is a great way to encourage children to pick up a book.
For inspiration on the ideal books for your child, visit the BookTrust site to find books quickly, and the Children's Book Review helps you to find the best-rated books on the market.
Read the book, and then watch the film
A fun way of encouraging reading is by promising your child that once they've read the book, they can then watch the movie adaptation of that novel. The Into Film Club are an organisation dedicated to engaging pupils in reading and film combined. The Into Film Club found that 86% of the club members enjoyed school more and were more involved with the curriculum because of it.
It may surprise parents too, just how many films out there are adapted from books and vice versa!
Understand phonics
Phonics is now part of the curriculum, and learning the how to read through the phonetic understanding of spelling can help children learn to read. Improving their phonics skills, not just in the classroom but at home too, can improve the reading ability, giving them more confidence and enjoyment out of reading.
The best way to start little ones early with their phonics is with ABC songs. At Kachy TV we have several ABC versions to inspire every child to learn the alphabet through fun educational songs. Baby songs and nursery rhymes are an excellent way to engage babies and toddlers with phonics and help them with reading in the future.
Motivation
Work out what gets your child motivated to read, and explain to them why it is useful to read, and your own experiences of reading with enjoyment. Not surprisingly, those children with the highest amount of motivation for reading achieve the best results. One study found that motivation can be through their understanding of the future, and how reading is practical in day to day life. Does your child love space or animals? Excite them about where reading could take them.
One way to find out their personal motivation is by understanding their beloved cartoon characters. At Kachy TV we have a variety of different characters that sing different songs such as numbers songs and counting songs and even animal songs. Find out which character engages your child the most and find similar related books. If your child loves Dogy, look for books with dogs as the main characters, if they think itsy-bitsy is funny, look for insect books.
Family reading
Set the family the task of reading the book. It does not necessarily have to be together, but as long as when dinner time rolls around you can all discuss the contents of the book and what people thought. This can be a good way of increasing motivation and test whether your child read the book.
For busy, parents, there are always different length books for different ages, and so shorter books may fit in with schedules more efficiently. One research article suggested that home and family influence our motivations for reading, and so reading together can be a great way to boost this. Thr Good Reads website has a few searchable lists of books that are perfect for reading as a family.
Read, and listen
If you are busy in the evenings carrying out household tasks, like cooking, then encourage your child to read out loud to you as you do so. This might be encouraging and helps you keep track of progress.
For younger children, encourage them to sing a song with you during tasks. With Kachy TV educational videos, you have subtitles to go alongside the songs such as the animal songs that help children to learn animal names and sounds. These songs are catchy, have entertaining yet educational videos and are perfect for singing together as a family, helping your child to understand words and boost their reading.
Make reading part of your routine
This can be difficult to fit into a hectic schedule, but by making it routine, it will with ensure that it keeps happening frequently and at a regular time. In a study of 17,000 young people, they found that children who are not encouraged to read by their parent are three times more likely to find reading boring.
One way to fit reading into a routine is planning a bedtime story. By having children in the habit of reading before bed, they are more likely to take this trait into their teenage years and beyond.
Praise good reading
If your child associates reading with positive feedback, they are more likely to keep doing it. By praising them when they correct a mistake or trying even when failing, then they have more confidence to keep trying as there is no negativity in reading incorrectly.
Research has found that 36% of adults do not read for pleasure, as well as 44% of 16-24-year olds. By encouraging them at a young age, it makes them more likely to carry on when they are older. Make sure to keep some treats and rewards on hand to encourage reading. With practice, these prizes can be another book!
Read them again
If your child enjoys reading a particular book, it might boost their confidence and enjoyment to read it again and take turns reading. You can even revisit problem words or paragraphs. They would find comfort in familiarity. If they find it easy, they might also see a new book as something more interesting, and challenging.
Kids love recognition and familiarity, with cartoons, favourite characters and stories. By finding sequels or similar characters in books, children will be more engaged to read to gain further knowledge about their favourite character.
If it does not work, choose a different book?
If your child is making a lot of mistakes and struggling a lot, this can lower their confidence, and enjoyment in reading. Perhaps it is best to try a simpler book, or story, at an adequate reading level. If the book feels like a mountain to finish, your child might be put off by reading altogether. Reading levels can be estimated on online tests, but the best way to find out how well your child is doing is by asking their teacher, and they will have a better understanding of their progress and where they need to improve.
In one study, more than 90% of children surveyed agreed that the best person to pick out a book for them is themselves and that their favourite books are ones they have chosen.
Keep it short and sweet
Children can find reading fun, and even with a limited amount of time, reading with your child for a little as 20 minutes can benefit them. If you're struggling, don't worry, help is at hand, there are lots of online resources, such as encouraging songs and videos for supporting reading, and there are plenty of activities and games kids can complete based on their reading abilities.
What other ways have you tried to get you child to read, share the ideas that worked for you.
About the Author
Rita Izu- is a mother and an RN working in a hospital setting. She's passionate about writing and supporting other women in her community to have a voice in their world. Rita believes that every woman has a talent which she needs to use to make her life and the life of her family fun and more interesting. She's s a contributing writer for www.kachytv.com/blog and innovative about the impact mothers, teachers and women and men can make in the lives of their children and family.