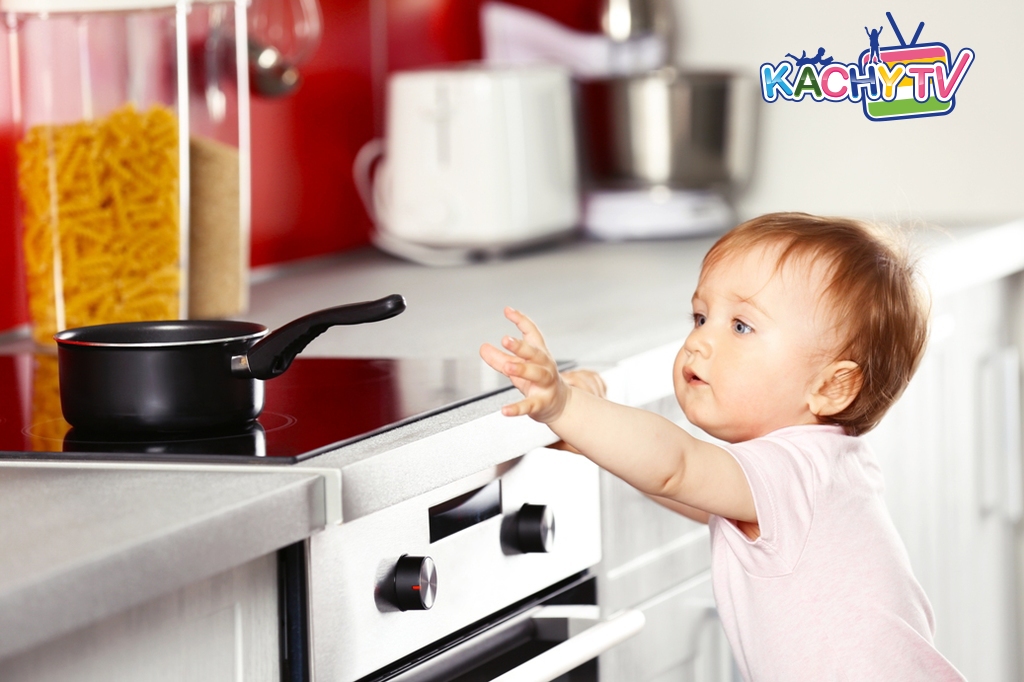 28 Jun

How to keep children safe around the house

Keeping your little baby and young children safe at home starts with the steps we take around the house.

Parents often try different things to keep children safe around the house. When children learn safety tips by watching and learning from animated learning videos, the children are prepared to know unsafe situations. While it is essential to teach young children to be safety conscious, here are some cases we as parents need to focus on to keep our children safe around the house:
Don't store gasoline or other flammable liquids in the house.
Don't leave your baby alone on the bed, sofa unattended. This includes even when the baby is sleeping.
Don't let babies walk up and down the stairs unattended.
Do not leave your baby unattended when changing your baby's diapers. Whether using a changing table or on the bed, your baby can quickly roll over and fall the moment you turn away.
Don't leave medicine and prescriptions within reach of your baby and children.
Don't leave children unattended when in bathtubs. It is possible for your child to slide and fall when around water. If a bucket is used for bathing be aware of the dangers of the kid falling into the bucket of water.
Don't leave detergents and cleaning supplies within reach of children. All cleaning supplies are potentially hazardous and should be secured and locked up; your kid may drink them.
Don't leave your toddler alone when using the toilet, make sure to be present.
Make sure to use smoke detectors and keep at least one fire extinguisher in your home.
Don't leave sharp objects knives, utensils within reach of children. Children may treat them like toys.
Don't leave pet foods and bowls within reach of children. Your toddler may not know the difference between pet food and baby food.
Don't keep firearms at home – if you have small children. If you have guns, make sure they are unloaded and secured with a trigger lock. Children of all ages are fascinated by firearms and consider them as toys which have led to random shots and deaths.
Don't leave children unattended at a swimming pool or unobserved; the possibility to drown is almost 100%. Even if the child survives, there is potential brain damage. If you have a pool at home, make sure to install a fence to avoid accidental fall while children are running around.
Don't drive little children in the car without a seatbelt. Install seat belts correctly. Don't leave it up to your child to put on his or her seat belt. Do it yourself and make sure it is locked successfully.
Despite all your kind effort, there would need for emergency contact and plan. Make sure you have emergency phone numbers posted at an easily accessible location, like on your refrigerator – Police, Hospital and family Doctor, Poison Control, Fire, etc.
As parents we know that children will always be children and may forget what we told them, we should also make sure that we take steps to keep children safe around the house.
If you are wondering how to keep your child occupied around the house, then you might like to learn more about Animated Learning Videos. Animated learning videos offer the perfect solution – education, entertainment, information, and even nursery rhymes which keep kids occupied safely at home. There's something suitable for every age group; for baby, for daddy, for mummy, and for grandma, too! When a parent is at home during the day, wondering how to keep the children safe around the house while they get on with some chores, it's very reassuring to know that animated learning videos are available, being both educational and entertaining.
Parents will soon discover that animated learning videos are the perfect way to keep children safe around the house. Children are encouraged to interact with the real world, but animated learning videos are so much fun, they are a great way to take in and retain information, to learn about home safety practices. Animated learning videos are a useful way for children to spend their time, given that they will invariably want to use some kind of device or gadget during the day.
Animated learning videos on YouTube enable parents to supervise their children's activity online and limit their time accordingly. With Kachy TV Nursery Rhymes, it is possible to restrict a child's viewing experience to everything that's just on that one channel. There are hundreds of different playlists and categories to choose from on the Kachy TV channel, for example, including Counting 1 to 20, learning animal names, and singing favorite nursery rhymes.
Animated learning videos solve the problem of how to keep children safe around the house during the day.
Children can explore the entertainment side of animated learning YouTube videos. They keep children learning in a dynamic, safe and entertaining way, helping children improve their motor skills and understanding. Parents can choose from short songs or longer videos about a variety of different, child -friendly, topics. With these Kachy TV songs, parents engage with their children more intimately.
With these videos, you can quickly teach and explain to children not to open the front door. And for kids to know your phone numbers, addresses and full names of parents. Children should know how to dial and request for emergency services.
One of the most kid-friendly and uplifting YouTube channels today, Kachy TV is a refreshing and educational YouTube channel that features children's favorite animals and storybook characters that children may have never heard of before. This channel for kids is a thrill to watch for both the little ones and adults. Parents and children can bond over the love for classic characters and sing their hearts out for education as well as pure entertainment.
Animated learning videos make a significant impact on the education and the lives of its viewers while, at the same time, keeping children safe around the house.
Join this classic collection of animated learning videos and watch together with the children or know that you can leave them, knowing that it solves the issue of how to keep children safe around the house, engaged for an afternoon of fun and learning.
About the Author
Rita Izu– is a mother and an RN working in a hospital setting. She's passionate about nursery rhymes and writing and supporting other women in her community to have a voice in their world. Rita believes that every woman has a talent which she needs to use to make her life and the life of her family fun and more interesting. She's s a contributing writer for www.kachytv.com/blog and innovative about the impact mothers, teachers and women and men can make in the lives of their children and family.