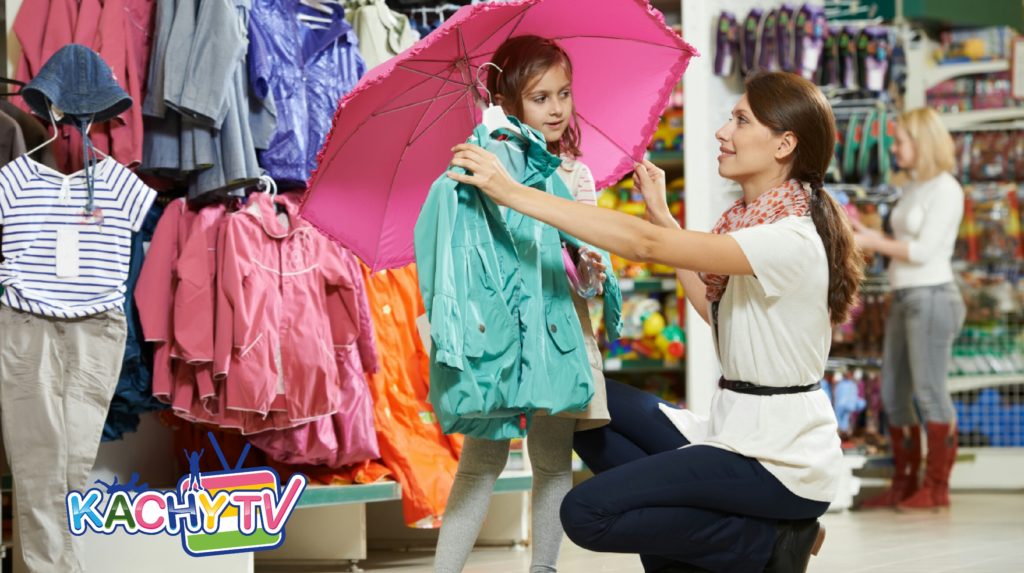 02 Oct

How to Consign Your Kids Clothes and Save Money

I am a little nerdy about saving money sometimes. I guess when you're on a tight budget, it forces you to be creative. I've always loved shopping second-hand and get most of my own clothes at thrift stores. When I was pregnant with my daughter, I knew I wanted to do the same. After all, babies grow SO fast, sometimes they only wear an article of clothing a few times! Plus it seemed silly to me to spend $25 on a pair of lacy pants when they will probably become victim of a diaper blow-out anyways.

My friend told me about a consigning event that came into my town twice a year. I went shopping a few months before I gave birth and was hooked! I decided to give selling a try. So twice a year, I consign my daughter's outgrown clothes and usually make enough to pay myself back for the money I spent on a new seasonal wardrobe! Essentially, I am putting in a little bit of effort to a brand "new" wardrobe every six months. Worth it? Definitely! Here is how I do it.
Choose A Place to Consign
I prefer to use big consigning events, mainly, Just Between Friends. If you are not located near one, use Consignment Mommies to search for an event in your area. Rhea Lana is also nice. There are also year-round consignment stores, but it seems like they tend to be picky and not give you as much money.
Sort Clothes To See What You can Sell 
Every month or so I go through my daughter's closet and pull out stuff that is either too small or that she never wears. I separate it  into 2 piles: donate or sell. The stuff I sell must be free of tears, stains or major wear-and tear. "Special occasion" outfits and scuff-free shoes usually sell the best. You can also cosign large items like children's furniture and toys, but I won't go into that now.
Price and Enter your data. 
Pricing is a little tricky at first because you want to go low enough so people will buy it, but not so low that you don't make any money! If you can, group outfits or certain items together and price them as a bundle (for instance, 3 onesies of the same size.) Here is handy pricing guide.
Prep Clothes For Sale
Wash all your clothes with a nice scented detergent. Iron if needed. Use colorful kids hangers for a pretty display. Depending on the place, you can use safety pins or a tagging gun. You can also use ribbon to put the tags on your clothes. The tags are easily printed from the website where you entered your data. Thin card stock paper works great. Again, check the website for specific rules. You can hang everything on a portable rack if you have a lot of clothes or bigger sizes. I can usually get away with putting everything neatly in laundry baskets.
Drop Off and Make Money!
Check your local consignment for drop-off rules. When I drop off clothes to sell, I usually end up waiting in line awhile so I try to leave my daughter with my husband or mother-in-law so she doesn't get bored. Once you finish dropping off, it's fun to check the website to see what is selling and what isn't. I like to keep track of what I have made so far and see how long it takes to reach my goal. This year, I spent $50 on a brand new fall/winter wardrobe and made $58, which means I got lots of free clothes and  made a little profit!
Consigning is fun, and gets easier once you do it a few times. I hope you find it a good way to get high-quality clothes for your children without going broke.
How about you? Do you have any experience consigning children's clothing at events? What has worked for you?
Brooke Gale Louvier is a freelance writer living in Fort Worth, TX. She is married and has a beautiful, spunky 2-year-old daughter. Brooke is a contributor to KACHY TV Blog and you can find her writing about out of the box parenting and fun parenting life experiences on her blog, The Stay-At-Home Something. https://thestayathomesomething.com/. She loves traveling, poetry and tea.