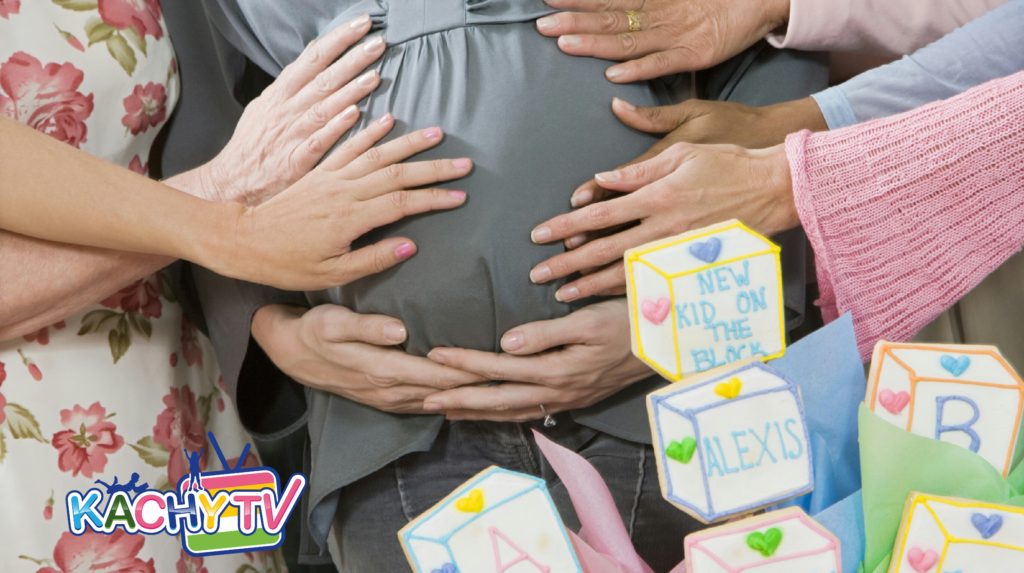 22 Jul

Baby Shower: My surprise of the year!

To be expecting a baby is such an unpredictable and happy surprise. There's the joy, the tears, the questions and comments from the first time I confirmed I was expecting. There are lots of smiles, hugs, and some happy tears and then the nice questions and the belly rubs. Being pregnant is truly one of the greatest joys of being a woman.
LIFE IS FULL OF SUPRISES
I have had many surprises in my life including when my then boyfriend now husband proposed. It was something I was eagerly looking forward to but he took me unawares when he uttered the word 'will you marry me?' I was surprised and so filled with joy that my responses where all 'no, no, this could not be happening'. As I screamed 'no, no' poor him, by the look on his face he must have thought I would not accept his proposal. That was my big life surprise and we continue to joke and laugh about that till today.
TOTALLY UNEXPECTED TURN OF EVENTS
I remember the quote of Boris Pasternak (1890-1960) that "Surprise is the greatest gift which life can grant us." Yet none of my life surprises compares to the surprise baby shower I had recently. It was for my first baby. You can tell that getting pregnant was already a big surprise. I just barely started on my new job. I was not even sure what will be the reaction of my employer on the news that I was expecting. Out of fear at first I did not share my joy with anyone at my work place. I constantly discussed with my husband the pros and cons of telling my boss, how to tell her and how I wish I did not have to tell. However partly out of fear that the more I delayed it the more the legion of women at my work place will find out, as my tummy starts to bulge or if I exhibited signs of being pregnant  so I summoned up the courage to tell my boss. I was surprised at the happiness that greeted my news of being pregnant – even from my supervisor. Wait a minute will this pregnancy not affect my new job? After all I have to take time off from work for maternity and all that leave? Well everyone was very pleasant and it made me happy to be an expectant mother and proud to be working at such a nice place.
MY SURPRISE PREGNANCY
My supervisor told me that part of her job was to support my professional and personal growth and that while pregnancy may affect me and slow me down a bit at the workplace for some time, it will mean I am fulfilling my family role and personal goal which will ultimately make me work better. I was surprised to hear that. I enjoyed a non-judgmental acceptance from my colleagues at work which has helped me to be calm and happy in my pregnancy. Although the pregnancy was unexpected but it is indeed a personal goal of mine to have children and with my loving husband, who I'm sure will make a great father. However a bigger surprise awaited me.
TOTALLY IN THE DARK
As days and weeks went by, I started noticing that something was being planned. I asked my sister who is two years older if she felt the same way. I think she knew what was going on; after all she was buying stuff and putting them in the closet. I did not know what it was but the answers I received were very short and direct. When I continued to ask more questions, my sister told me that my goddaughter was having a party for my goddaughter. Later my goddaughter's mother broke the news of the party and the date. She also informed me that I will be the special guest of honor. I needed to make sure I was off work on that day. How can I be off work when I just started working and I am pregnant which means I will actually be on maternity leave soon? Well I did summon the courage again to ask for time off. I was suspired again when my supervisor approved the time off request, so I can be at this party. It was important for me to be there because the little girl is my goddaughter and she has such a beautiful smile. I was part of the preparation helping her mother organize; I noticed lots of items and some of them where not for a children party. I sometimes did shrug thinking is this really for this little lady who just turned 1 year last few months? They were lots of decorations but I never suspected a thing.
SWEPT OF MY FEET
On the day of the kid's party I dressed up happily, brought her a gift and made sure I was on time to her mother's home. I was asked to make sure I made my hair, to make sure I dressed for the occasion, and trust me I did not disappoint. When we arrived at the venue I started feeling that something was not just making sense. Are we at the wrong venue? I kept moving happily trusting my goddaughter's mother. I then saw my sister and even my husband all dressed so beautifully. Is this for this little lady's event? I saw a giant cake from afar, I looked around the hall and it had an adult theme. I started seeing some of my work staff, and my questions to them were like 'where you also invited?' and 'How come you knew about this?' It was a bit noisy and I concluded that we were at the wrong venue. As I walked in I was greeted by many smiling faces and lots of flowers and glittering lights from photo cameras. I looked again at the giant cake. I read what was written at the banner for sure: it's my baby shower, what a surprise. I could not hold back the tear of joy as it rolled down my eyes, I could barely walk and my sister and my friends as well as my coo workers all came to me and held me.
SURPRISE IS OUT OF LOVE
I was able to walk around greeting everyone one by one, and feeling so happy for the love they have all shown to me and this surprise. My husband kept smiling cheerfully and I could not help but wonder how much he knew about the planning and how he was able to keep it away from me. Indeed the planning was so perfected and I did not have a clue but the surprise made me feel special and important. As I held up my goddaughter and hugged her I knew that she was the only one who did not know what was planned. It was such a joyful time, the food was tasty and I was treated like a queen, for a first baby I was pleasantly surprised. Most of all the people at my work place brought different gifts, but the greatest gift was the surprise, the feeling of going to someone's party and realizing it was yours.

About the author
Yolanda Boessi is an aspiring writer, and an expectant mother. She loves gardening, outdoor games and playing soccer. Yolanda Boessi is a contributor to Kachy TV Blog and hopes to inspire other mothers with her inspiring life experiences.