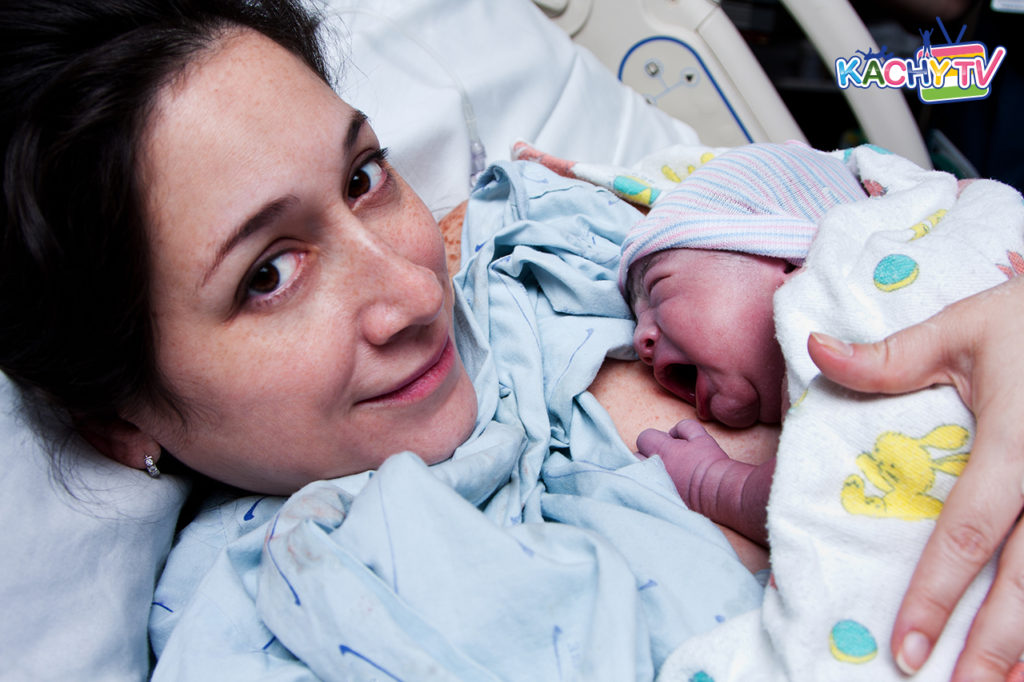 29 Dec

10 Essential Items For After Delivery

It is a great joy to become pregnant and to watch as your baby grow in your womb. But this is also a period that comes with a lot of demands on the expectant mother. It is important to have a clear knowledge of what you should expect to have in hand when you deliver your baby. Especially for new mothers' child birth will normally bring in a lot of excitements, uncertainties and uneasiness which would be better managed if you are prepared.

From the moment you find out you are pregnant right up until the day your beautiful baby arrives it's go, go, go and go. Get ready for a life of nursery rhymes when your baby arrives. But at this time there's a lot to consider and a lot to buy as you prepare. After all you are bringing a new baby into the world and your body would go through many changes and which continues even after delivery. However most mothers spend time buying different items for new baby, and who knew a tiny baby could need so much and just how many pregnancy products need buying? However, how much thought have you given to the time after delivery, what you will need? Do you have all that you the new mother will need as you get your life back to a new normal?

We're not talking about starting life with a new baby – though, that's extremely exciting in itself – we're talking about the essential items a new mother needs after giving birth. Sure, you have a range of brand new baby clothes and a room full of newborn products, but what about yourself? We've compiled a list of the 10 essential items for after delivery, take a look:
Comfortable Clothes: After delivery, your body feels different and you will want to be comfortable in what you are wearing. The last thing you'll want to do is put on tight fitting clothes like jeans and tight tops. So, ensure you have a few really comfortable outfits to throw on; baggy t-shirts and jogging bottoms are perfect.
Nipple Cream: Breastfeeding isn't without its woes and most women will suffer with some degree of chapped nipple. As you make every effort to nourish your new bundle of joy, you will feel pain sometimes. Have nipple cream on standby to reduce pain and cracking.
Sitz Bath: A sitz bath is a shallow plastic bowl that sits on top of the toilet seat. Once it's filled with warm water it makes soaking any particularly sore areas a lot easier. You will be surprised at how most parts of your body will feel sore sometimes.
Dry Shampoo: It's safe to say you're unlikely to have time to wash your hair as much as you'd like after delivery but with dry shampoo it's a lot easier to avoid the greasy, unwashed look. But when you do get the time – do as much hair wash as you are able to, for your general feeling of wellness.
Nipple Pads: Let's be honest, you're going to suffer a leak or two after delivery. There are many reasons for the leak, but for the most part these leaks are normal as your body produces breast milk to nourish your new baby. Have nipple pads on standby to avoid any obvious mishaps at inconvenient times.
A Fan: After giving birth your hormones will be all over the place, which can cause hot sweats. Having a fan to hand is one of the best ways to keep cool.
Peri Bottles: Going to the toilet in the days after giving birth can be painful, but it's an act that's hard to avoid; this is where Peri Bottles come in. Peri Bottles are used to pour warm water onto painful areas during healing.
Donut Cushion: After giving birth you're likely to have trouble sitting comfortably. A Donut Cushion makes sitting down a lot more enjoyable and avoids causing any additional pain.
Big, Big Underwear and nursing bras/tanks: Trust us, the bigger the underwear the better. Similarly, to wearing comfortable clothes, big underwear is a lot more comfortable on a post-delivery body. A new mother should shop and stock up on nursing bars and tanks before the arrival of baby, as you may not have the time and energy to be shopping when baby arrives.
Favorite Snacks: Though you'll find yourself in a busy world of newborn baby after delivery, it's important to take care of yourself. Having a few of your favorite snacks on standby is a great way to give yourself a boost through the sleepless nights. Stay hydrated and also enjoy tea, it will sooth you.
There are our 10 essential items for after delivery, what are yours? Do make sure to get warm socks and slippers. As you enjoy your new bundle of joy – lay back and watch well animated 3D rhymes on Kachy TV, it will sooth you and your baby and prepare you to life of nursery rhymes and ABC song and Animal Sound Song.
About the Author
Rita Izu- is a mother and an RN working in a hospital setting. She's passionate about nursery rhymes and writing and supporting other women in her community to have a voice in their world. Rita believes that every woman has a talent which she needs to use to make her life and the life of her family fun and more interesting. She's s a contributing writer for www.kachytv.com/blog and innovative about the impact mothers, teachers and women and men can make in the lives of their children and family.